Why your feedback is important
Customer reviews are great for business. That's why we always ask our guests to leave honest feedback about their stay and offer several ways to do this. They can email us directly or leave a review on our Google Business listing, Facebook page or holiday accommodation websites.
Analysing the feedback left by our guests, event organisers and attendees helps us understand what people really want. It also enables us to resolve potential issues quickly and efficiently, so everyone has a positive experience. For our customers that means just one thing – no need to worry. They can enjoy family-friendly holidays and stress-free events and create happy memories to treasure forever.
Positive feedback
During the closed season Sara is busy painting walls, upcycling furniture and replacing fittings in each room. At the same time, Simon cleans, repairs or rebuilds the exterior facilities and maintains all the outside space. It's always a pleasant surprise for guests when they step into their freshly decorated and refurbished rooms. Or when they take a stroll around the beautiful gardens and woodland. All this is reflected in the positive feedback we receive year after year.
Our Customer Reviews
A lovely couple in a place out of time and out of this world. You want to stay there and enjoy the nature. Simon and his charming and radiant wife Sara have brought back to life an old mill.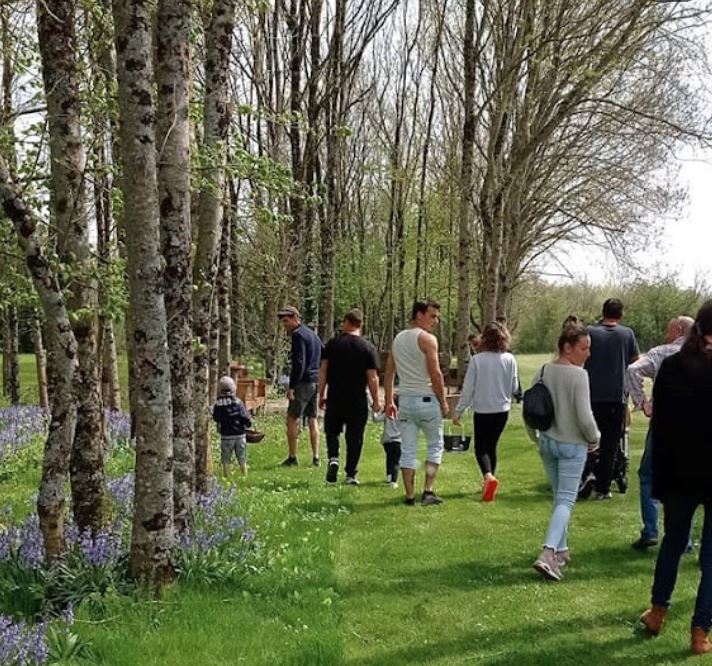 We had a great time with our family over the Easter weekend. Activities available to share great moments with the family (canoe, ping-pong, trampoline, animals…) and green spaces to rest. The place is really refreshing and the hosts are very welcoming.
Thanks to Sara & Simon (and Evie for the frog fishing 😊 )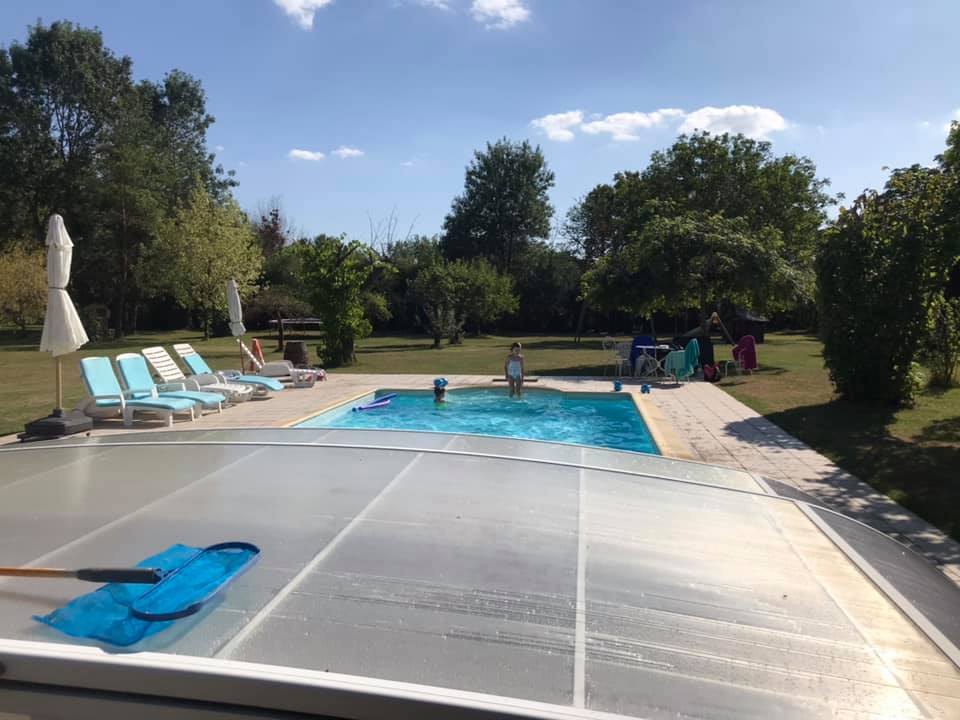 A wonderful place for children and adults alike. Relaxing in beautiful surroundings and with such lovely hosts; we have enjoyed the pool, the river and indoor games such as table tennis. We have seen a multitude of animals so the nature and outdoor games have kept my son off electronics all week. Would highly recommend this holiday to anyone.
We have been to quite a few events and Sara & Simon always go the extra mile to make your time at Le Petit Moulin fantastic. We have had amazing food and the setting is beautiful. Can't wait to visit again!
Perfect place to stay
Stunning and relaxing environment and the owners have done an amazing job retaining a local authenticity. Sara and Simon were very hospitable, and I especially appreciated their kindness to my aging aunt (a local) who came to lounge by the pool with us. I could not recommend this place with more enthusiasm.

Stefan G. Google Review, August 2022
Sara and Simon met us with a smile and settled us in to our beautiful and comfortable accommodation. Le Petit Moulin is a stunning place with lots to do. From kayaking on the river, to lazing in the sunshine by the pool. Perfect place to stay. We can't wait to return.

Nicola McCabe, July 2021 – Hot Tubs In France Open Day Event
Leave a review
If you have stayed with us or have held a special event at Le Petit Moulin please feel free to contact us by email to leave us your feedback. We'd love to hear from you.
Alternatively, visit our Google Business or Facebook pages to add a review and upload any photos you'd like to share about your holiday experience.